Regular price
Sale price
$5.95
Unit price
per
Sale
Sold out
Wickedly delicious combination of fresh herbaceous sage paired with earthy, savory wild Morel, Chanterelle and Shitake Mushrooms. The result is a decadent, intoxicatingly aromatic olive oil which will compliment a wide array of scrumptious applications. Try drizzled over cream of mushroom soup, in risotto, stuffing and aioli. Notes:It takes poultry and pork to a whole new level.
Also great with Rice, Meat, Bread, Pasta, Eggs, Potatoes, Tomatoes. You can drizzle over Noodles & add smoked Gouda Cheese. Try drizzling in a sauté pan for scrambled Eggs or Frittata. Mix into Mashed Potatoes, form into patties and brown in sauté pan.
Maine-ly Drizzle staff enjoy putting together and providing our customers with easy to follow recipes that use our products. Click on the link below for the recipes that use this product. Bon Appetite. If you would like to share a recipe with us, please use the "contact us" button. We would appreciate hearing from you! You will also find all of our recipes from the main menu "Using Oil & Vinegars-Recipes" link.
Share
View full details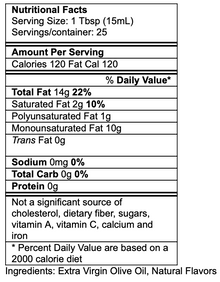 Frequently Bought Together